Join in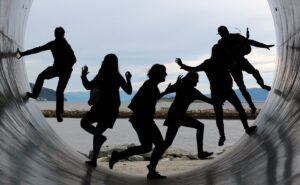 JOIN THE TEEN TRIBE COMMUNITY
TeenTribe is collective creative sound project, dedicated to younger generations. The goal is to create, collectively, a new soundscape showing how we like to live together on our planet.
This is the web space where you can give voice to your thoughts, visions, and dreams by uploading short mp3 files, and listen to the sound contents of your peers. By joining the project, you will become part of a community of young co-authors from Europe and Mediterranean area. Since January 2024, the TEENTRIBE SOUNDSCAPE Remix will be created with a selection of the collected sound material.
Would you like to give voice to your life experiences, your ideas on how we live in the present and inspire the future using sounds? Become a co-author of the TeenTribe Sound Project and start uploading your sound contributions.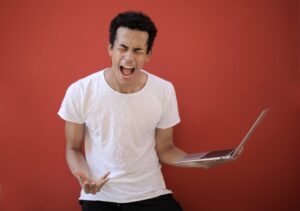 HOW TO JOIN
AROUND ME – Listening experience
You can choose to join the WhatApp TT Group and participate in co-creation by following the rhythm of the group. Email us "Yes, I want to participate in WhatApp Group", to express your choice adding the cell phone number with which you want to join.
Follow the instructions you will receive by email or visit Around me.
Or you can sign up directly at this website to upload your tracks yourself.
SIGN UP STEP BY STEP
Below or on the home page press the SIGN UP button.
Write your username and email, select the right icon in the security check quiz and flag "I have read, and I give my consent to the privacy policy".
You will receive an email with a link, follow the link and choose a password request. Save your password.
Press "Go to TeenTribe" and now you are authorized to join the Community.
Login with your username and password and fill out the profile page with your personal data.
The ones signed with* are mandatory. Your name or nickname, short bio, age, and country will be published in the platform. Other information requested will remain private but will allow us to better develop the project and keep you updated on further developments.
When you are done press Upload Profile.
Now you are read to upload your sounds in the Upload Sound Area!
Any time you what to change personal data or upload new sound contributions, login with your username and password (remember to select the icon of security check quiz) and go to Upload Sound Area.