Project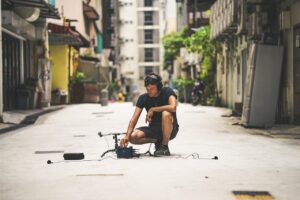 PLAYING WITH THE CONTEMPORARY
The goal is to create, collectively a new soundscape, thanks to the sound contribution of all the co-authors of this project, aged between 16 and 25, living in Europe and throughout the Mediterranean Region.
INITIAL TOPICS (June – September 2023)
To start the TEENTRIBE sound narration, get inspired by five topics we initially proposed: Communities, Fears, Future, Life energy and Life philosophy. 
AROUND ME (October – December 2023)
The collection of sounds continues by engaging the co-authors in seven LISTENING EXPERIENCES to capture sounds, noises, and voices in the places they live and walk through, such as home, school, square, gym, nature, etc.
THE SOUNDSCAPE (2024)
In 2024 we will start a SOUNDSCAPE REMIX. These sound compositions will be created by invited professional sound designers and selected co-authors and will be broadcast by TEENTRIBE's European media partners.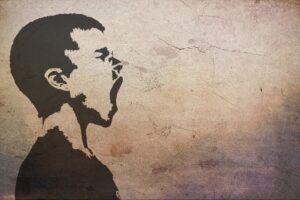 TEENTRIBE STORY, THE BEGINNING
European adolescents and pre-adolescents are facing difficulties in managing the new emergency scenario, feeling that they cannot be part of and be heard. Isolation, closure of schools, and social distancing, due to the Covid lockdown, created more separation between teenagers and undermined the idea of being part of a community, and specifically the idea of being part of a community of European teenagers.
Following research, we can affirm that there is a lack of information and creative programs dedicated to the group of age 10-16 >20 y.o., designed for increasing community awareness while managing stress, boredom, apathy. Mainstream media forgot to decline information for young people by focusing only on adults.
During the Covid lockdown period, we developed a pilot project collecting over 200 questionnaires among young people (aged 10-16) and made 11 live streams with over 3,000 views. Topics: medicine, art, ecology, body and sex education, architecture, sport, psychology, social media, information, active citizenship. At the same time, we developed a press review for young people, aiming at discovering current events, and helping to create a personal opinion.
An Editorial Unit, formed by European youngsters and an interdisciplinary group of experts, started sharing creative ideas to face the post-lockdown months, and fosters the idea of how to create a safe and free of expression space in web dedicate to teen generation.
From these experiences we asked economical support to the European Cultural Foundation, filling the urgency to create a project where young people could share and give voice to their creative thoughts and ideas about their life experiences.
This was the beginning of the TEENTRIBE sound platform project.
---
Supported by European Cultural Foundation
Created by artway of thinking
Partners: Ludosofici | Housatonic | PublicSpaces | NDESIGN
Special thanks go to
NDESIGN, that made in form our dream creating this platform.
The group of teens who developed the platform tests, adapting our communication, and making it usable for their peers' generation.